Domain.com, Netfirms, Dotster and MyDomain has just launched a new 20% off coupon code for domain names.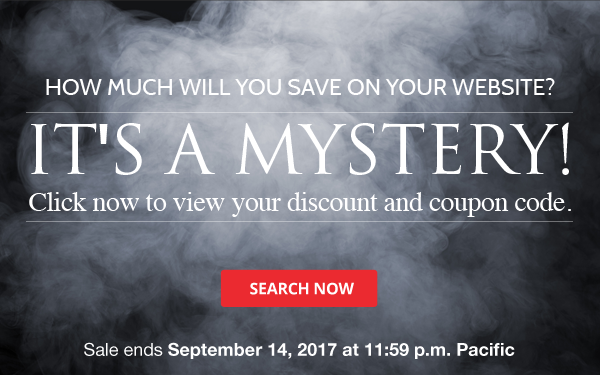 Using DOMAINSAVE when purchasing domains at one of these providers above, you will have a discount of 20% on your total bill. Grab up to 5 years and you still get the discount.
Moreover, the codes can be used when you transfer or renew domains. I listed a table of .COM and .NET prices after the sale as below:
Providers
.COM
.NET
Register
Transfer
Renew
Register
Transfer
Renew
Domain.com
$7.99
$6.63
$9.59
$8.79
$7.40
$11.99
MyDomain
$7.99
$6.63
$10.39
$9.59
$7.40
$11.99
Netfirms
$7.99
$7.99
$11.19
$9.59
$9.59
$11.99
Dotster
$7.99
$6.63
$13.99
$9.59
$7.40
$13.99
Let go and get your promotion
***Paypal and Visa/Credit card accepted.
It's such a long time no see a good code can be used for transfers and renewals, take advantage of this chance, the code will expire on September 14th, 2017, at 11:59 pm Pacific.
Have a nice day guys!
Update: The code has expired.