Gandi is celebrating its 15th anniversary by giving away 100,000 prizes between March 30 and April 3, 2015.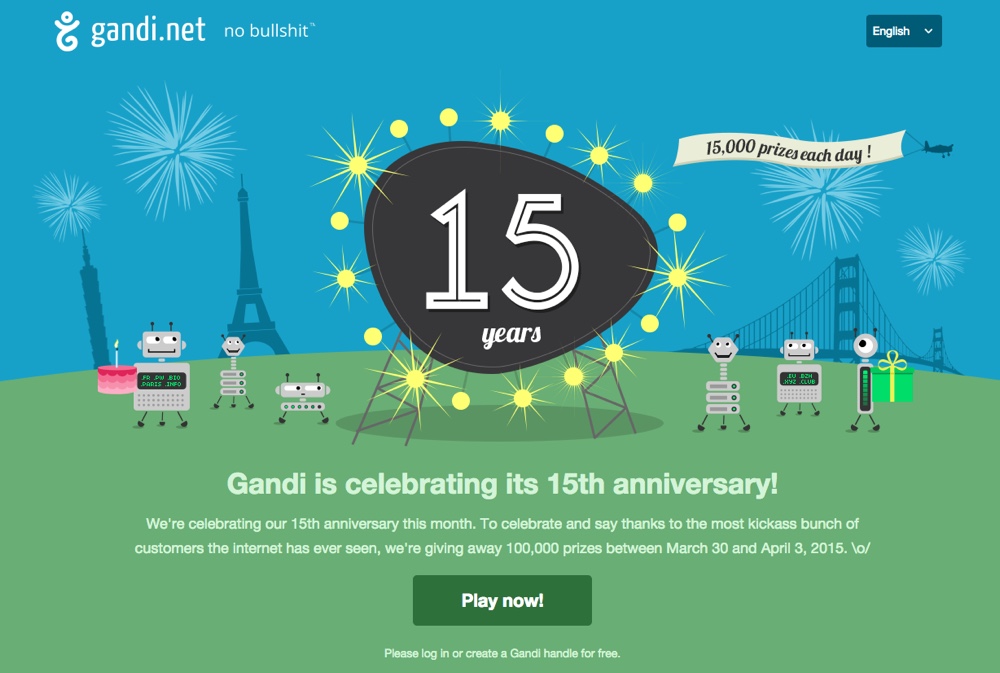 From March 30 to April 3, 2015, Gandi will distribute 1,500 gifts at the top of every hour, between 4 a.m. and 6 p.m. PDT.
The prizes will be awarded in the form of promo codes, include 50,000 free domain names, 10,000 Simple Hosting instances, 1 billion IaaS hosting credits, and our fabulous t-shirts.
To participate, just go to https://15.gandi.net/, register an account and click Play now! button. If you're lucky, you'll be presented 3 prizes to choose from. You'll only have 20 seconds to choose, so act fast!
Good luck.