Guys, it's such a great day to tell about blog, bloggers and yourself. Besides, the 66% off deal for .BLOG domain, we now can get a .ME name totally for FREE.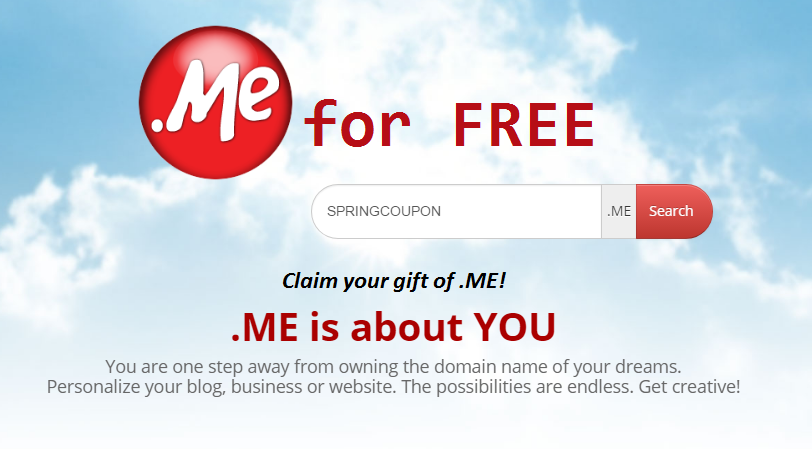 Excited right?
.ME is the Internet country code top-level domain (ccTLD) for Montenegro but it is used popularly for unique personal brand websites. Besides individuals using, many of big brand names like Facebook, WordPress used it for their social networks with URL shorteners like FB.ME or WP.ME.
It's short, easy to remember and type. It's all about you and yourself only. Why do not create your own .ME domain right now? Starting for only $0.00.
Step to get your FREE .ME domain
– Visit Claim your domain name page.
– Enter the coupon code TCgfALZMNwzs, press CLAIM!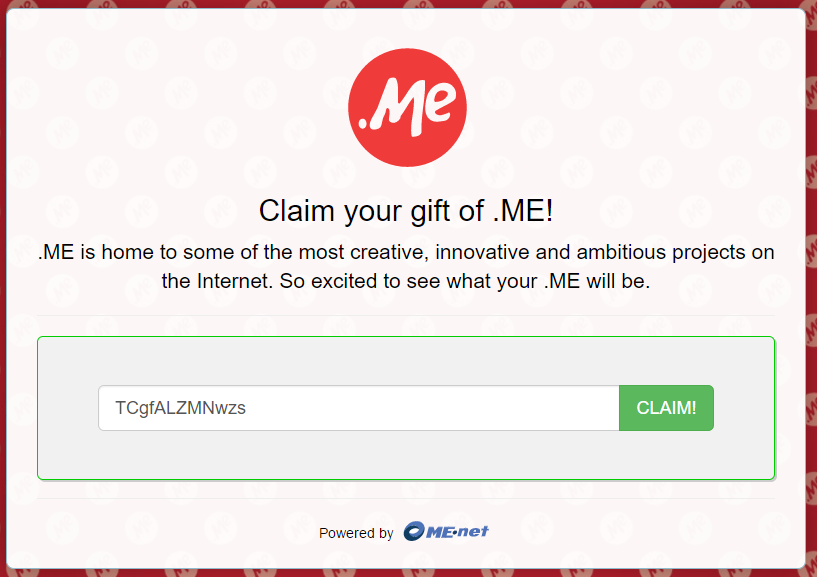 – Enter your email address, press CLAIM!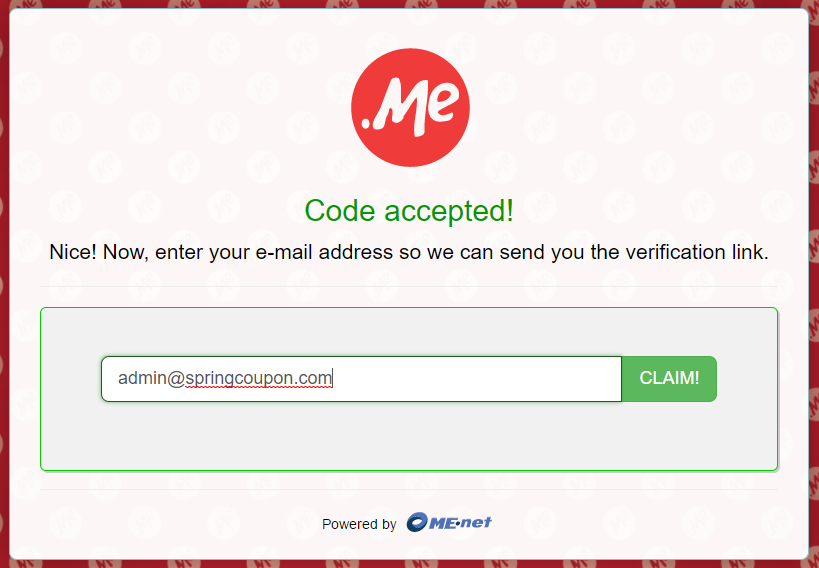 – Check your email and get the registration link.
– Choose your favorite name, press GET  YOUR. ME!.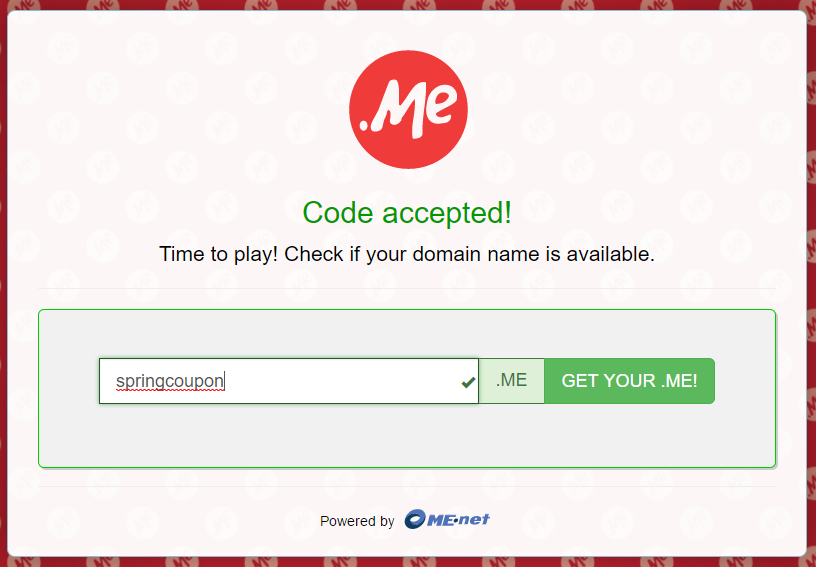 – Sign-up a new account using the form at the bottom of this page.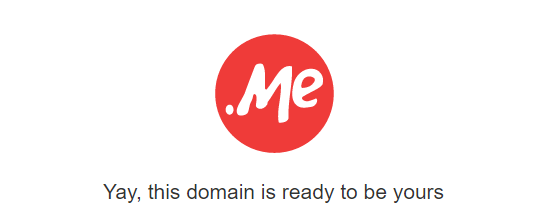 ***This account will help you to manage your domain at Me-net. Renewal price for your .ME next year here will be at $8.88.
– All done now, you'll get another email with your activated domain name information.
Have a nice day guys!
>> Click here to get more good domain deals on Spring Coupon.
Update: The code is no longer working.