Amazon Web Services (AWS) provides startups with the low cost, easy to use infrastructure needed to scale and grow any size business. Some of the world's hottest startups including Pinterest, AirBnB, and Dropbox have leveraged the power of AWS to easily get started and quickly scale.
AWS Activate is a program designed to provide your startup with the resources you need to get started on AWS.
Join AWS Activate Now and get $100 in AWS Promotional Credit
You may be eligible to receive AWS Promotional Credit. Just visit this promotion link (updated) and fill out the form.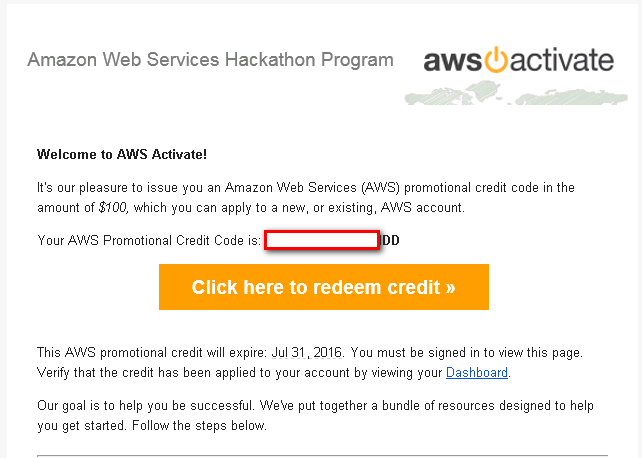 After you submit this form, look for your AWS Activate welcome email. This email will contain your AWS Promo Code.
Good luck!